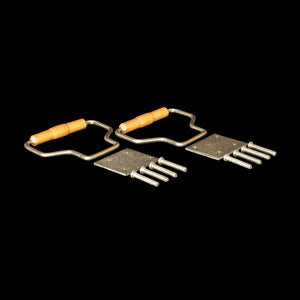 This upgrade kit is for adding handles to the earlier model Apimaye medium supers which originally did not have handles. 
The set includes 
2 Handles 
8 Screws
2 Mounting plates
This set is NOT intended for wooden supers. 
You'll need to drill through the existing rivets and replace them with these screws. The process requires a drill and a screwdriver. If you're not comfortable with using these tools, please do not purchase them as you may damage your super unintentionally.